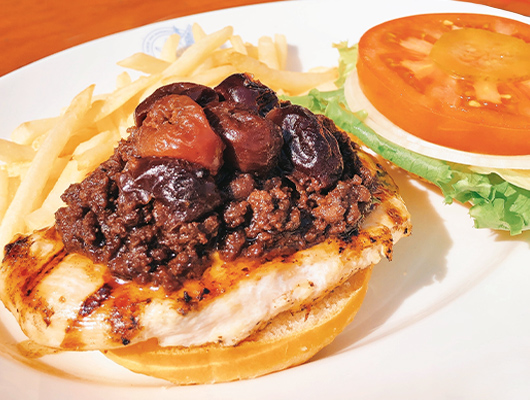 Grilled Chicken Burger with Dark Cherry Sauce
The combination of a healthy chicken breast and our original homemade dark cherry sauce matches the best! Please enjoy our confident new hamburger menu.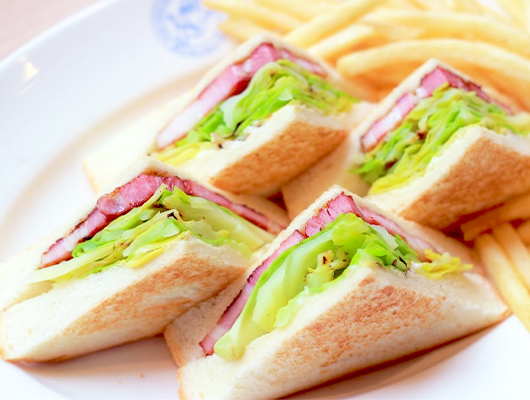 Spring Cabbage & Crunchy Bacon Sandwich
Sweet spring cabbage and special thick-cut bacon. Our most popular spring menu item is back again this year!
MENU
DINE-IN
TAKE-OUT
DELIVERY
DINNER
the pantry changes into "Pub the pantry" at dinner time (5 p.m.). Please enjoy our selection of hamburgers and sandwiches which are only offered during dinner time, along with South African wines carefully selected by the sommelier.
DELIVERY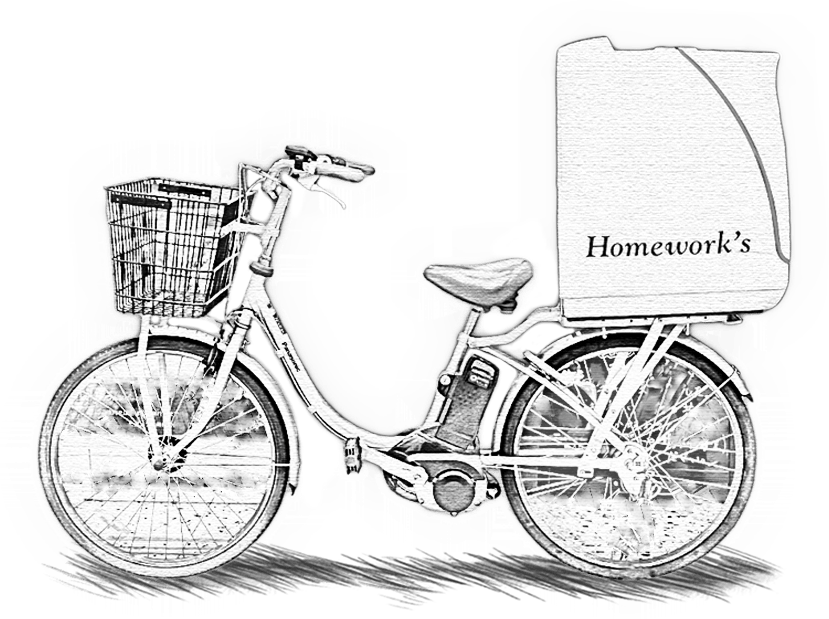 We also provide delivery service.
Choose your favorite dishes, and we will deliver to your home or office.