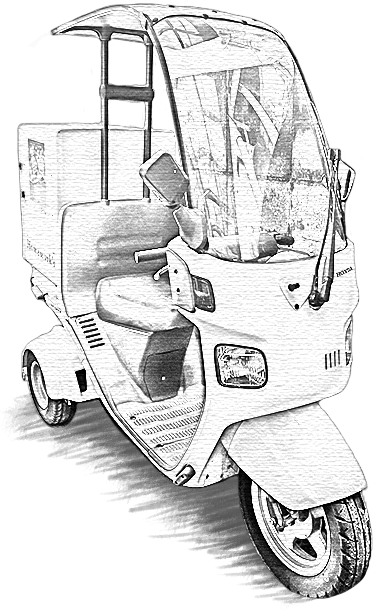 DELIVERY AREA
Please confirm the delivery area before placing your order.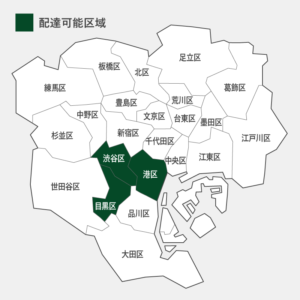 Shibuya-ku
Hiroo 1-5 chome, Ebisu 1-4 chome, Ebisu-Minami 1-3 chome, Ebisu-Nishi 1-2 chome, Higashi 1-4 chome, Daikanyama-cho, Sarugaku-cho, Shibuya 4 chome
Minato-ku
Minami-Azabu 4-5 chome, Shirogane 1-6 chome, Shiroganedai 1-5chome, Nishi-Azabu 2,4 chome, Minami-Aoyama 3-7 chome
Meguro-ku
Mita1-2 chome(Meguro-ku), Nakameguro 1-2 chome, Kami-Meguro 1 chome, Aobadai 1-2 chome
※We may be able to accept your order even outside of the delivery area. Feel free to contact us for more detail.
※Order acceptable from 9:30am.
※Minimum order of ¥3,000 required.
※Crowds are expected during lunch time, please make a reservation at least one day in advance if you want to specify the date and time for delivery.
※Delivery may be delayed due to weather or traffic conditions.
DELIVERY ORDER
We accept orders by phone or e-mail.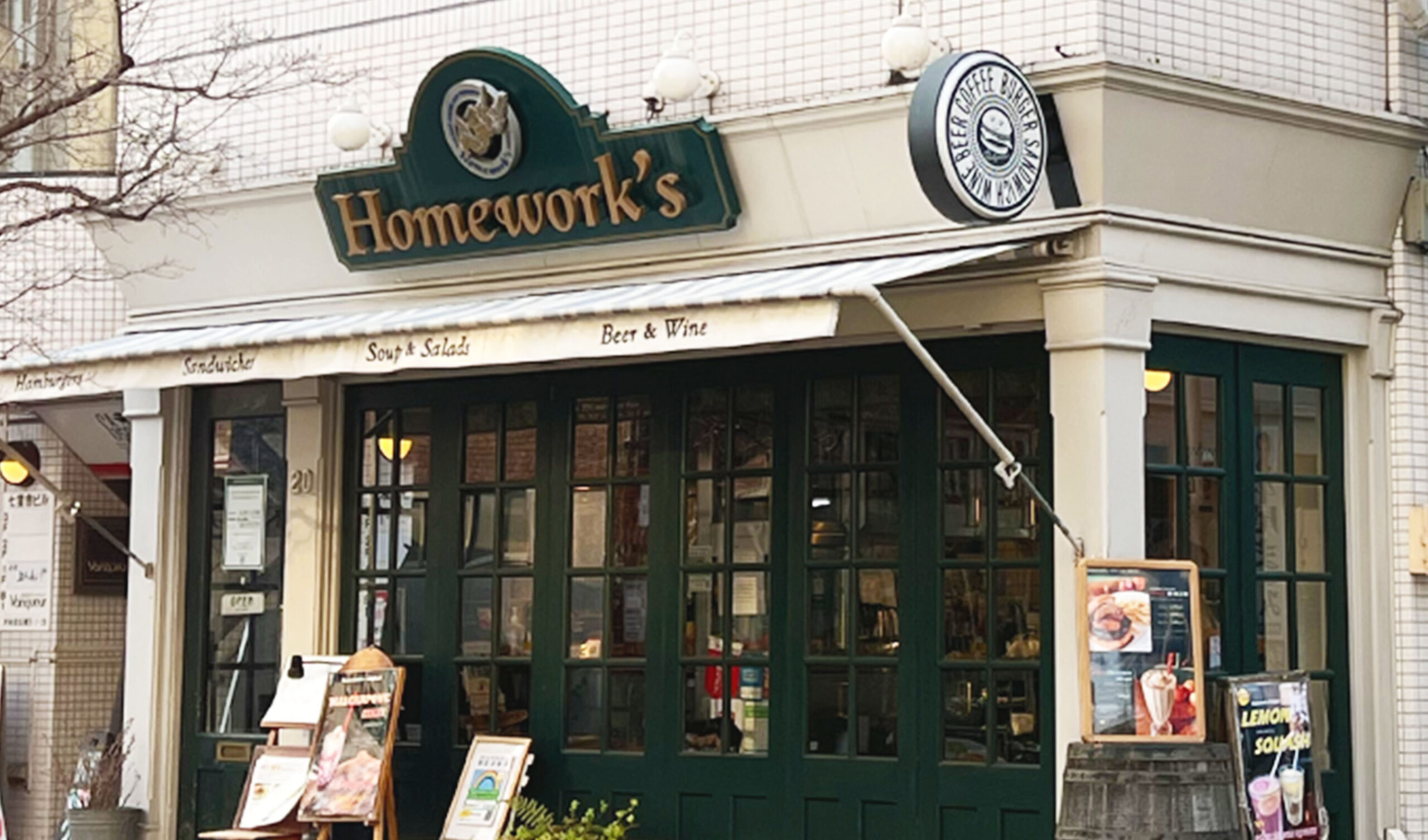 Delivery Hours
Tuesday – Thursday, Sunday : 11:00 – 16:00 (L.O.15:30)
Friday, Saturday : 11:00 – 19:00 (L.O.18:30)
Closed
Monday (Open on Mondays for national holidays but closed the next day.)